MAKATI CITY, 17 February 2015—Google officially announced the presence of Android One in the Philippines today. The Internet giant partnered with Cherry Mobile and MyPhone to release Android One, an affordable but fast and responsive smartphone made for the masses that runs on Google's latest OS, Android Lollipop.
In the coming weeks, Cherry One and MyPhone Uno will become available locally. The Philippines is the sixth country to be part of the Android One program.
Google Philippines country manager Kenneth Lingan said that Android One is ideal for the Philippine market, whose recent economic growth has not trickled down to people at the bottom.
"The Internet levels the playing field. In this age, size doesn't matter. With today's announcement, Google hopes to contribute to the increasing number of Filipinos who will discover and experience the power of the Internet. Imagine what one hundred million Filipinos online can do," Lingan said.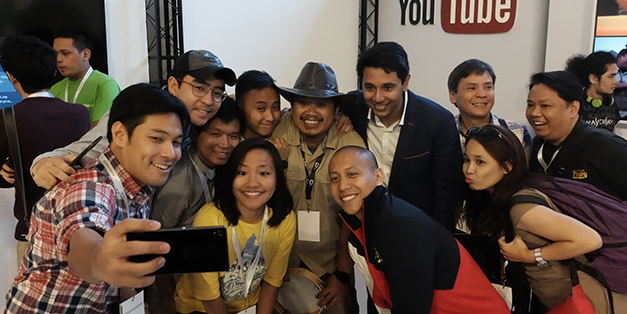 Android One comes with the latest version of Android, which Google claims is the fastest Android experience ever—twice as fast as the previous version. It also has many features that Filipinos would definitely love: Dual SIM slots, FM radio, and a microSD card slot.

Users would have to really abuse the device to get lag, because it comes with a quad-core processor and 1GB RAM.

Caesar Sengupta, Google vice president for product management, added that Google's motivation is to empower the marginalized.

"For the 3 billion people connected on the Internet, there's still 4 billion who don't have access to the Internet, who don't have access to smartphones. We would like to change that," he concluded.

Cherry Mobile and MyPhone have yet to announce their SRPs, but expect Android One to be in the Php5,000 range.